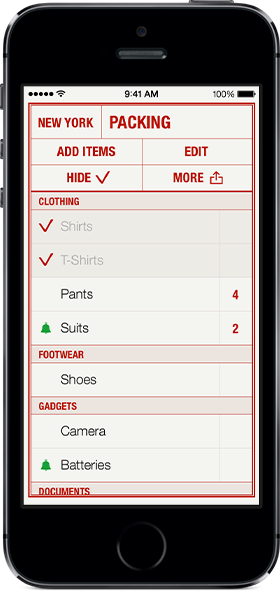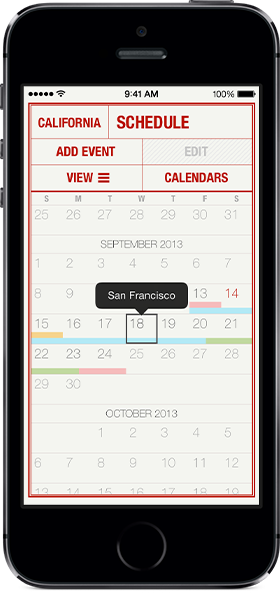 Travel List helps you pack for your
trip by making it easy to create a
packing list, and by making sure you
don't leave anything behind.

Add items using tons of presets organized by category, such as clothes, personal care products, travel documents, baby gear, and a lot more.

Tap items that you've already packed, and hide them so you only see what's left to pack.

Add a reminder to items that need to be packed at the last minute so that you don't forget them when you leave.

Plan every step of the way.

Whether you're visiting multiple destinations or there are too many things to see in a short period of time, Travel List lets you schedule every stop of your trip in one place. Events are added to your device's calendar so they can be synched.

Don't miss out on anything.

Have you ever had that sinking feeling when you realize you left your camera's batteries on the charger and won't be able to capture a whole day of your trip? With Travel List you can set up one-time or regular alerts, like charging the batteries of your camera every day and putting them back on before leaving the hotel.

If you're having problems using Travel List or have a suggestion on
how we can improve our product, please use the form below to contact us.